The famed E.B. White once opined that "books are good company, in sad times and happy times." It is no secret that 2020 has brought an array of these "sad times." From global pandemics, cultural unrest, political plight, and more, hard days are no stranger to many of us this calendar year.
Yet, in the midst of headwinds which brought us one of the most unique years in recent memory, we found White's words to ring true—a good book, even in strange circumstances, can indeed be "good company."
Reflecting back on 2020, it was a hard year in many respects yet publications were not one of them. Faithful authors and faithful publishers delivered a plethora of wonderful volumes this year. As readers, we had much "good company" to accompany us along the way in these odd times and for that we can all be grateful.
Like every year, we are pleased to present our readers with a few books that stuck out as exceptional from this past year. In this, our fourth annual For the Church book awards, each member of the editorial team chose two books—a winner and a runner-up—to honor and to recommend to you.
Congratulations to the winners of the 2020 For the Church Book Awards, they are as follows:
---
Dr. Jason K. Allen, President of Midwestern Seminary and FTC Editor-in-Chief
Winner: The Rise and Triumph of the Modern Self: Cultural Amnesia, Expressive Individualism, and the Road to the Sexual Revolution by Carl Trueman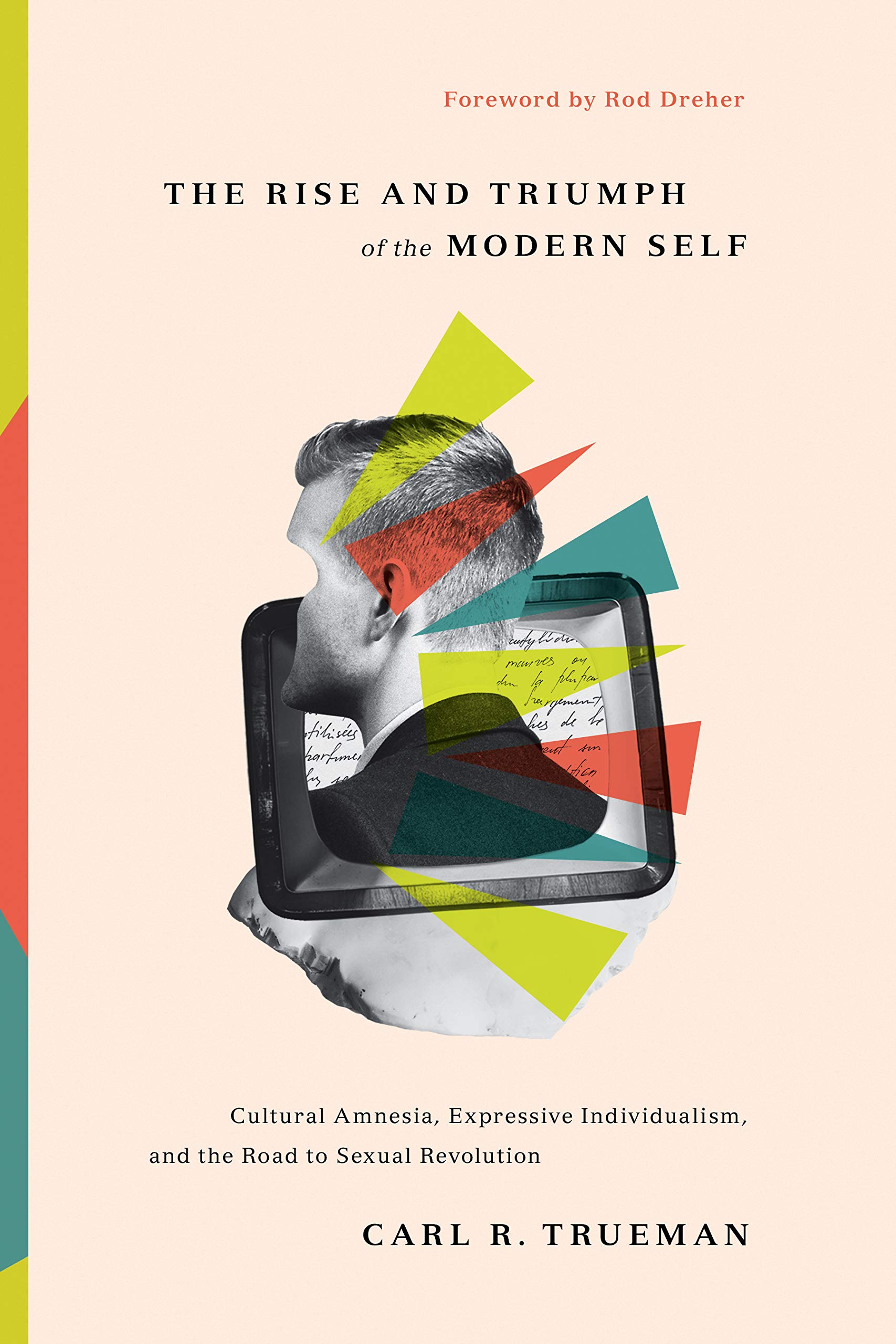 With a presidential election, ongoing cultural change, and disturbing social upheaval, 2020 brought with it a renewed focus on our political and cultural moment. These events and more have prompted Christians to reflect anew on the challenges we face, on the convictions we must hold, and on how we best project a faithful gospel witness in an increasingly faithless age. Christians should not just note these changes and challenges but also ask what has caused them, how they are impacting our culture, and what this will likely mean for the church and its witness.
Hence, my book of the year is Carl Trueman's The Rise and Triumph of the Modern Self. In this landmark work, Trueman attempts the near-impossible: a comprehensive survey of the men, movements, and ideas that have shaped our current, "social imaginary," as Charles Taylor puts it. To paraphrase Trueman, a society that commonly accepts the notion that a man can become a woman, should stop and access what contributing factors have made such an outlandish assertion to be so routinely and casually accepted. Trueman's work is an essential read for those who seek to understand our times and the philosophical, theological, psychological, and sociological forces that have shaped them.
Get the book here.
Runner up: The Gathering Storm: Secularism, Culture, and the Church by Al Mohler
Undertaking similar topics to Trueman, yet in a more popular, accessible format, is Albert Mohler's The Gathering Storm. This is the runner up for my 2020 Book of the Year. In The Gathering Storm, Mohler writes prophetically about growing challenges that confront the church, especially on the religious liberty front, due to the continued outworking of the sexual revolution and the continued advance of the LBGTQ agenda. Early rumblings from the Biden-Harris administration are just another reminder Mohler's warning is worth heeding and that his book worth reading. // Don't let your 2020 end without picking up these two books. Don't let your 2021 begin without determining to read them.
Get the book here.
---
Dr. Jason G. Duesing, Provost of Midwestern Seminary and FTC Editorial Council Member
Winner: The Worlds of JRR Tolkien: The Places That Inspired Middle-Earth by John Garth
In a year where one cannot travel far and, even more, not to new worlds, books like John Garth's are treasured. In a beautiful arrangement of photos and text, Garth explores all the earthly locales that inspired the inkling, J. R. R. Tolkien, to create the imaginary worlds of his novels and short stories. For readers, like myself, that enjoy learning about Tolkien, the man, as much if not more than the wonders of his legendarium, this book gives some delightful biographical insights. Further, it gives the reader a history lesson as to the development of England and the English. It is a joy to read and gives much to note for the days when traveling there, and seeing for one's self, arrive back again.
Get the book here.
Runner up: Invitation to Biblical Theology: Exploring the Shape, Storyline, and Themes of the Bible by Jeremy Kimble and Ched Spellman
Kimble and Spellman provide another helpful installment to Kregel's "Invitation to Theological Studies" series in a format that makes Biblical Theology accessible and, thus, inspiring. These authors love the Bible and this book helps readers to love reading the Bible.
Get the book here.
---
Dr. Charles Smith, Senior Vice President for Institutional Relations; Assistant Professor of Christian Leadership, and FTC Editorial Council Member
Winner: The Courage to Stand: Facing Your Fear Without Losing Your Soul by Russell Moore
Russell Moore's new book, The Courage to Stand, is both a timely and timeless resource for Christians living in a foreign land. Using the life of Elijah as his backdrop, Russell Moore suggests that courage rooted in God himself is the courage required to stand in a world that is increasingly foreign and hostile to biblical values.
Get the book here.
Runner up: Concise Theology by J.I. Packer
I'm grateful that Crossway has republished Concise Theology. If there was ever a year that we needed to be reminded of the glorious and immutable nature of God and His word, this is it. Concise Theology is a rich, yet accessible example of what we have come to expect from Packer: doctrine, devotion, and doxology.
Get the book here.
---
Dr. John Mark Yeats, Vice President of Student Services, Dean of Students and Student Success, Professor of Church History, and FTC Editorial Council Member
Winner: Reading While Black: African American Biblical Interpretation as an Exercise in Hope by Esau McCaulley
An essential read for pastors and leaders seeking to address the racial tensions of the age from a biblical standpoint. McCaulley opens the conversation into multiple avenues of cultural inquiry, but grounds the answers to the questions asked by the culture in the Word of God.
Get the book here.
See Dr. Yeats' review of the book here.
Runner up: Urban Legends of Church History: 40 Misconceptions by John Adair and Michael Svigel
A great volume that addresses the incorrect assertions that end up being repeated in sermons and other popular Christian literature. It is extremely helpful for reminding pastors or teachers to remember to check their sources and communicate more clearly as they instruct God's people.
Get the book here.
---
Jared Wilson, Assistant Professor of Pastoral Ministry, Spurgeon College; Author in Residence, and FTC Editorial Council Member
Winner: Gentle and Lowly: The Heart of Christ for Sinners and Sufferers by Dane Ortlund
In an especially chaotic and conflict-heavy season, this book came to us as a compassionate reminder of the faithful, humble Christ. Read it slowly, thoughtfully, prayerfully; you'll find it a precious ministry to your soul. I did. My favorite book of the year.
Get the book here.
Runner up: One Assembly: Rethinking the Multisite and Multiservice Church Models by Jonathan Leeman
Perhaps this year's most provocative entry in the category of ministry resources, this latest book on ecclesiology by Leeman landed in a very sensitive year for "rethinking" how we do church. Short but not short on biblical wisdom, every pastor ought to accept the challenge presented by this work, for our primary aim should not be meeting human desires but godly designs.
Get the book here.
---
Ronni Kurtz, Managing Editor of For the Church
Winner: Bavinck: A Critical Biography by James Eglinton
The past decade has witnessed something of an explosion of Bavinck literature in English—both primary and secondary works. An important piece missing in the movement of bringing Bavinck to English speakers was a critical biography. In 2020, that changed with Dr. James Eglinton's wonderful work on the formative Dutch theologian. Bavinck: A Critical Biography is a masterful look at the life and work of Herman Bavinck and is a model for the right balance of both biographical and theological explication. Eglinton serves readers well by looking at the contextual realities surrounding Bavinck's life and work. Moreover, Bavinck scholarship is sure to benefit from the extended bibliography and compiled resources in this volume. This book is great for students, pastors, and scholars alike.
Get the book here.
Runner up: Breaking Bread with the Dead: A Reader's Guide to a More Tranquil Mind by Alan Jacobs
We live in an era that prioritizes the practical which can cause a propensity to downplay the contemplative life. Moreover, 2020 was a year riddled with anxiety, information-overload, heightened screen time, and instability. For these reasons and more, readers would be wise to sit down and work through the pages Jacobs offers up here. Breaking Bread with the Dead is a wonderful volume aimed at moving the exact opposite direction of our current intellectual climate. Utilizing literature from numerous continents and centuries, Alan Jacobs articulates a strong argument for how the writings of the past can aid in the times and troubles of the present.
Get the book here.
---
Allyson Todd, Associate Editor of For the Church
Winner: Handle With Care: How Jesus Redeems the Power of Touch in Life and Ministry by Lore Ferguson Wilbert
Shortly after this book was published, touch became an instrument that could harm others. The concept of "social distance" reigned supreme for 2020. A book about touch may seem like the opposite of what you need to read, but I believe this book is more necessary now than it was in February. We all feel physically distant from others, so it is all the more crucial to serve those close to us with ministering, loving, thoughtful touch. I encourage you to let Lore teach you how to do that well.
Get the book here.
See Allyson's review here.
Runner up: God Is: A Devotional Guide to the Attributes of God by Mark Jones
I tend to elevate knowledge over feeling in almost every area of my life. When it comes to God's attributes, I have a good grasp on the facts and Biblical definitions of who God is. My struggle comes when I try to understand what bearing those attributes have on my beliefs, actions, and every other aspect of my life. Jones' book provided me with clear definitions of the attributes of God while also helping me apply these truths practically.
Get the book here.
---
Mike Brooks, Associate Editor of For the Church
Winner: The Need for Creeds Today: Confessional Faith in a Faithless Age by J.V. Fesko
J.V. Fesko's latest work provides a concise summary of the need for and benefit of stated summaries of the faith "once for all delivered to the saints." Readers will be benefit from Fesko's proposal for a "biblically subordinated confessionalism" which, he argues, rightly frames the church's role and responsibilities in our hyperindividualistic, hypermodern culture.
Get book here.
Runner up: They Knew They Were Pilgrims: Plymouth Colony and the Contest for American Liberty by John G. Turner
John Turner has revisited the popular narrative of the Pilgrims' landing at Plymouth in time for the event's 400th anniversary. Turner's work is well-researched, helping to dispel a number of generalizations and embellishments popularized in other historical accounts. Turner's labor is a great service to those interested in exploring early designations for Christian liberty and various aspects of the Pilgrims' ecclesial context.
Get the book here.
---
Once again, we would like to extend a congratulations to the authors and publishers represented in the 2020 For the Church Book Awards. You can view previous winners of the FTC Book Awards here: 2019, 2018, 2017.